2020 has changed the way people shop for homes. Listing your amenities and showing prospects your floorplans (no matter how beautiful they are) isn't enough anymore. They need to be able to make quick leasing decisions entirely online. In order to do that, they're going to have to get a feel for what it's like to live in your community—without actually stepping foot on your property.
Virtual tours are a great way to help your prospects feel as if they were there in person. They give your future residents a true feel for what it's like to live in the community and the extra bump they need to make a leasing decision online. Whether that means picking up the phone to talk to you about a lease or filling out an application online, you're making it easy for them to choose you.
But you already knew that, didn't you?
Chances are, whether you're using professionally made 360 tours, YouTube videos, or FaceTiming your prospects, you've already put a lot of time and effort into having virtual tours created. The only thing left to do is add them to your website.
That's where Virtual Tour Manager comes in.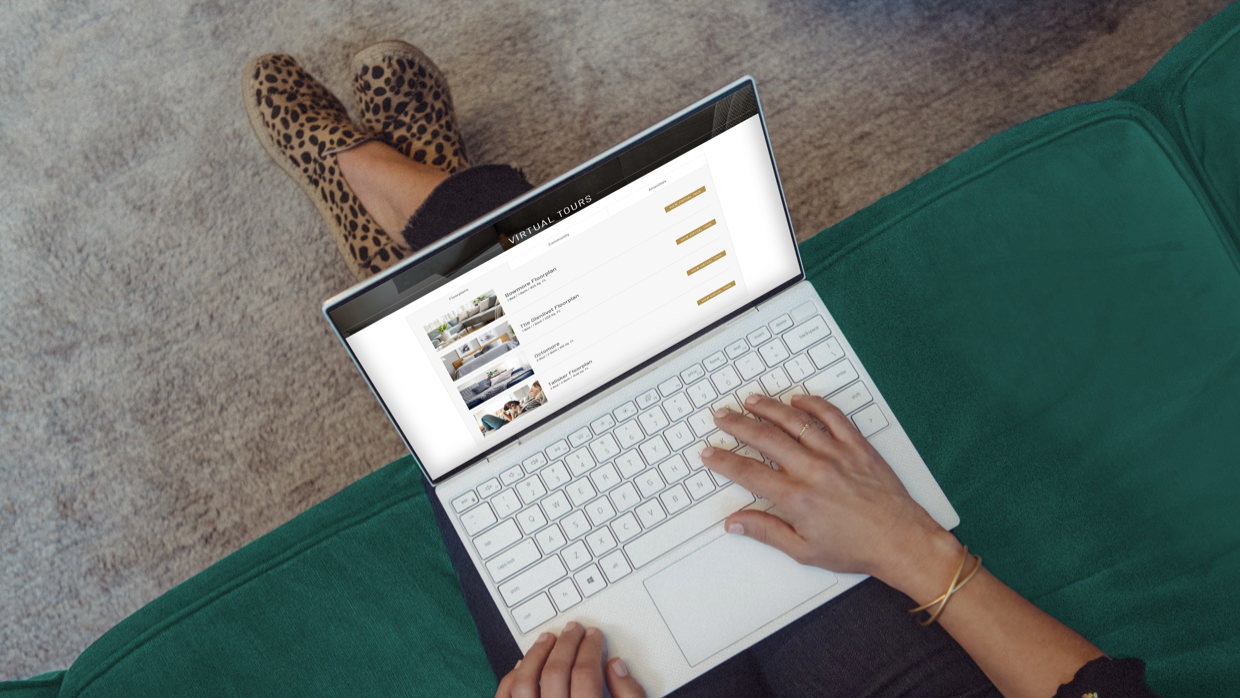 Virtual Tour Manager is your hub for community walkthroughs and 360 tours. Jonah's Virtual Tour Manager will take embeds from almost any virtual tour provider. It's easy to categorize, arrange, and curate each tour to best show off your communities. Your prospects can tour apartments from the comfort (and safety) of their own phones.
When you use virtual tours to support your floorplans, you elevate the experience by making it interactive, and you make it easy for prospects to see what it looks like to live in your community. But virtual tours really start to shine when they're a seamless part of your website experience alongside your floorplans, property photography, and resident reviews. While social distancing is somewhat necessary right now, it's the convenience of touring a new property from your own home that has quickly made virtual tours an industry standard.
Best of all, getting started with Virtual Tour Manager is easy! Simply gather your assets and give us a call. We'll help you organize and push live all your virtual tours so your prospects will have everything they need to make a leasing decision online.
Want to see it in action?
We have almost 400 sites running Virtual Tour Manager, and we'd love to show you how it works.